With colder weather fast approaching I wanted to give some information on the Hurtta Summit Parka. If you are like me you don't want your dog to get too cold while he's out playing in cold inclimate weather. My dog is strictly an indoor dog so if he needs or wants to be outside for any length of time I want him to stay warm (since he has not been acclimated to colder weather and allowed to grow a thick coat).
A Little About Hurtta Brand
Hurtta is a manufacturer of durable high quality pet equipment and clothing that originated in Finland so they know how to stay warm in the cold winter months and their professional development team takes into account and researches the individual shapes and sizes of dog breeds to ensure proper functional fit.
Features Of The Hurtta Summit Parka
The Hurtta Summit Parka is a revamped version of the classic winter jacket. It is great for active dogs that need a functional well fitting coat to meet the demands of tough use. The great design limits the slip and shift that you get with some dog coats.
The Summit Parka offers quality insulation to short-haired dogs and dogs with no undercoat, helping them to maintain their body temperature during those cold weather outings.
It also has a waterproof yet breathable coating with high-visibility 3M reflectors allowing your dog to be seen in the dark.
It also features an adjustable back length (I love this feature) as well as adjustable belt and collar for a perfect fit. And attachment loops for the back legs help it to stay in place. And offers a reclosable opening to attach a leash to a harness that can be worn underneath (harness is sold separately).
This winter jacket has longer sides than most and protects your dog's major muscle groups, chest and abdomen.
It is quick and easy to put on or off and is a great coat for warming up the muscles of active dogs before or after training.
Who Will Benefit From Using The Hurtta Summit Parka
Because the design of this coat is tailored to the active dog you can be assured that this can be used for agility, search and rescue, sled dogs, fly ball, hiking and other highly active activities.
This coat is also perfect for everyday use such as daily walks and playing in the yard or park. Anywhere or anytime that you want to ensure your dog stays warm and dry.
Purchase Your Own Hurtta Summit Parka
I highly recommend Hurtta products. I have found them very durable and of very high quality. They know what our pets need and make the best products for them. Purchase at Amazon.com for a great deal or you can also purchase it at Walmart.com. They both offer very competitive pricing and shipping options. (The feature image for this post is of my dog in the original winter coat not the Summit Parka)
I get paid commissions for purchases made though the affiliate links in this post. We are a participant in the Amazon Services LLC Associates Program, an affiliate advertising program designed to provide a means for us to earn fees by linking to Amazon.com and affiliated sites.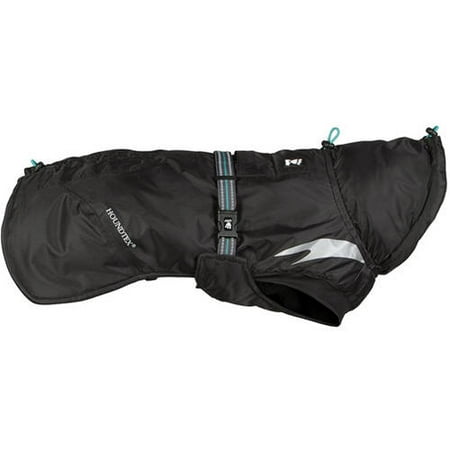 WALMART.COM SM is a service mark of Wal-Mart.com USA, LLC and Wal-Mart Stores, Inc.