We all love our pets and want to spoil them with the best natural dog treats we can buy. Or maybe you have thought about making your own homemade dog treats.
Natural Treats For Dogs
There are many natural foods that you can give to your dog and they are actually good for them. I will cover a few here and give some insight on the health benefits of them as well.
Vegetables
Carrots are a great fresh treat they are loaded with phytonutrients, rich on vitamins A, K and C. They promote eye, heart and respiratory health.
Sweet Potatoes are loaded with antioxidants, iron, fiber and vitamins A, C and B. It helps to support healthy digestion, proper healing and helps support a strong immune system.
Green Beans are rich in vitamins A, K and C, fiber and antioxidants. They benefit the health of the eye and boost the immune system.
Peas are loaded with vitamins, folate, phosphorous, copper, iron, zinc, potassium and are a great source of protein.
Winter Squash (such as butternut or acorn) are rich in vitamins A and C, minerals, potassium, calcium, magnesium, copper and manganese and are high in beta carotene. They aid in eye, heart and kidney health, reduce inflammation and prevent digestive issues.
Pumpkin is rich in fiber and beta carotene. It aids in digestion and helps support urinary tract health.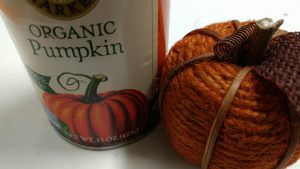 Fruit
Bananas contain amino acids, minerals, potassium, electrolytes, fiber and vitamins C and B6. Bananas are great for maintaining energy.
Apples are rich in vitamins A, C and K and fiber and they also contain pectin. They satisfy your dogs need to chew and the pectin helps remove toxins and bacteria from your dogs intestinal tract.
Blue Berries are high in antioxidants, vitamins C and E, manganese and fiber. They help control blood sugar, aid in digestion, cardio vascular health and cognitive function.
Other Foods
Peanut Butter contains iron, magnesium, potassium and calcium. It helps with your dogs energy needs.
Pumpkin Seeds contain an amino acid called cucurbitin that is believed to act as a natural de-wormer.
Coconut Oil is a medium chain triglyceride. It aids in digestion and nutrient absorption and also helps regulate thyroid function and blood sugar levels.
Homemade Treat Recipes
Coconut Oil Peanut Butter Refrigerator Treats
Take equal parts of coconut oil and peanut butter (for example 1/2 cup each) melt on low heat on the stove, stir until melted and well blended. Pour or spoon into ice cube trays(fill each section about 1/2 full) or use silicone molding trays that have smaller mold sizes. Place in freezer to set quickly, pop them out and place in a container in the refrigerator.
The serving size is approximately 1 Tablespoon per 30 Pounds of body weight so try to find molding trays that are close to the size you need for your dog. Give to your dog either on his food or as a hand fed treat. My dog LOVES these!
Sweet Potato Chews
Take washed sweet potatoes (preferably organic) and slice them about 1/4 to 1/3 inch thick either lengthwise for long chews or in rounds, (whichever you prefer for your dog). Place them in a single layer on a nonstick cookie sheet or use a silicone baking sheet or parchment paper (Whatever you have to prevent them from sticking without using any oils).
Bake them at 250 degrees Fahrenheit for about 90 minutes, turn them over and bake for another 90 minutes, you want them dry and chewy but not rock hard, ovens vary so it may not take the whole 90 minutes on each side and if you cut them real thin they won't take as long.
They will store in the refrigerator for about 3 weeks and in the freezer for about 4 months.
Pumpkin Peanut Butter Biscuits
Mix together 1 cup pumpkin puree (do not use pumpkin pie filling) 1/2 cup peanut butter, 1/2 cup coconut oil and 3 eggs. Then add 1 1/2 cups coconut flour. Roll out to about 1/4 inch thickness, use any shape cookie cutter and place on parchment lined cookie sheet. Bake for about 14 – 16 minutes at 350 degrees Fahrenheit. Cool and place in airtight container. Store in refrigerator.
Ready Made Options
I understand that some people won't have the time to make their own dog treats and there are a lot of ready-made treat options to choose from.
Vital Essentials freeze-dried tripe treats are a great addition to your dogs diet, or Raw Paws freeze-dried green tripe treats. Both brands are raw freeze-dried treats from the best sources and both brands offer several treat options. And if your dog really likes to chew you could try the Best Bully Sticks! they are all natural and they do not use chemicals like rawhide chews.
Natural is Best
Whatever treats you choose to give your dog be sure they are natural products from natural sources. Carrots, bananas, apples, blueberries and peas are great raw treats. Squash, pumpkin, sweet potatoes and green beans are best when cooked.
As with all food and treats be sure to work with your vet to find the best diets for your dog.

I get paid commissions for purchases made through the affiliate links on this post.We are a participant in the Amazon Services LLC Associates Program, an affiliate advertising program designed to provide a means for us to earn fees by linking to Amazon.com and affiliated sites.